Each gram of Proctozone-HC® (Hydrocortisone Cream, USP 2.5%) contains 25 mg of hydrocortisone in a water-washable base of purified water, propylene glycol, glyceryl monostearate SE, cholesterol, isopropyl myristate, polysorbate 60, cetyl alcohol, sorbitan monostearate, polyoxyl 40 stearate, sorbic acid, methylparaben, and propylparaben.
Chemically, hydrocortisone is [Pregn-4-ene-3, 20-dione, 11, 17, 21-trihydroxy-, (11β)-] with the molecular formula (C21H30O5) and is represented by the following structural formula: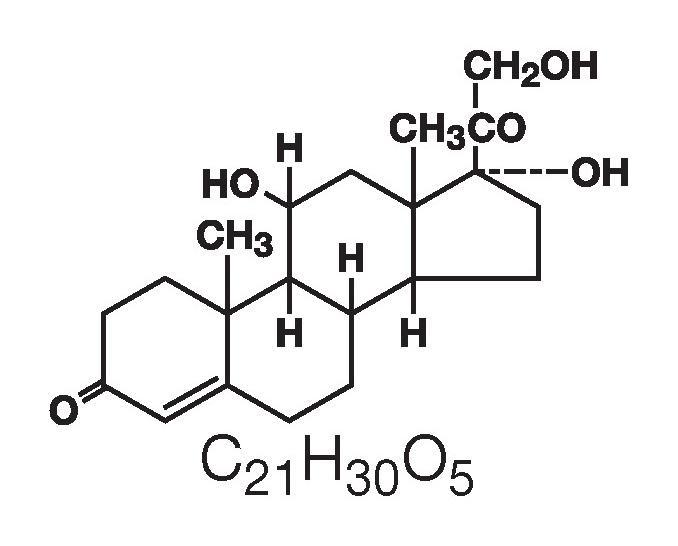 Its molecular weight is 362.46 and its CAS Registry Number is 50-23-7. The topical corticosteroids, including hydrocortisone, constitute a class of primarily synthetic steroids used as anti-inflammatory and antipruritic agents.