INDICATIONS:
A combination of ingredients for providing quick, soothing relief associated with minor skin irritation.
DIRECTIONS FOR USE:
Shake well and apply liberally to affected areas. Gently wipe away excess spray around the affected area with sterile gauze or cotton. Repeat as often as necessary for continued relief.
For animal use only.
Keep out of reach of children and pets.
For external use only.
Avoid contact with eyes. Do not use on severely traumatized or bleeding skin. If undue skin irritation develops or increases, discontinue use and consult your veterinarian.
Principal Display Panel:
PRN PHARMACAL
HEXA-CAINE ™
Topical Anti-Itch Spray
for Dogs, Cats, and Horses
NET CONTENTS:
4 FLUID OUNCES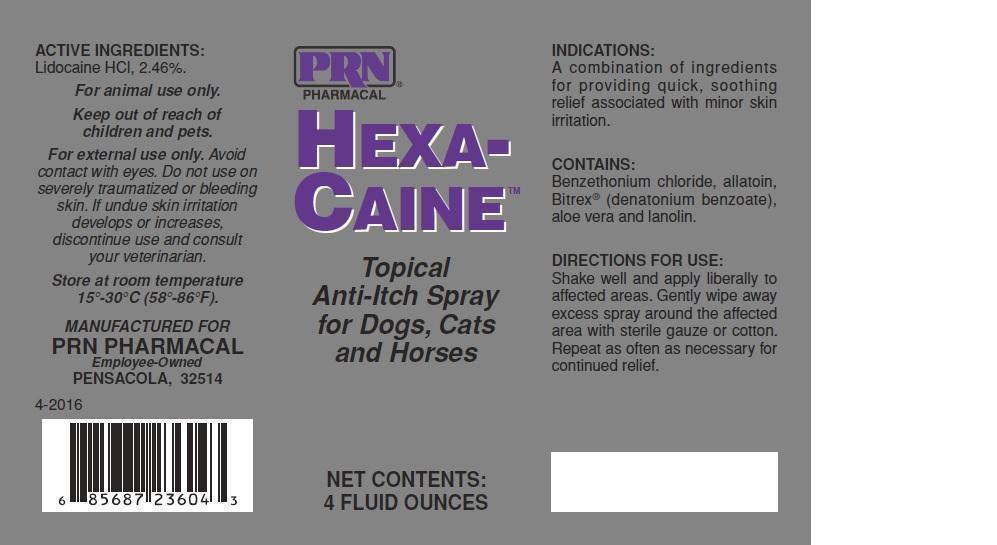 Pegasus Laboratories, Inc.