Clindamycin Phosphate Vaginal Cream, USP
FOR INTRAVAGINAL USE ONLY
NOT FOR OPHTHALMIC, DERMAL, OR ORAL USE
DIRECTIONS FOR USE
Disposable plastic applicators are provided with this package. They are designed to allow proper vaginal administration of the cream.
Remove cap from cream tube. Screw a plastic applicator on the threaded end of the tube.
Rolling tube from the bottom, squeeze gently and force the medication into the applicator. The applicator is filled when the plunger reaches its predetermined stopping point.
Unscrew the applicator from the tube and replace the cap.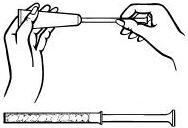 While lying on your back, firmly grasp the applicator barrel and insert into vagina as far as possible without causing discomfort.
Slowly push the plunger until it stops.
Carefully withdraw applicator from vagina, and discard applicator.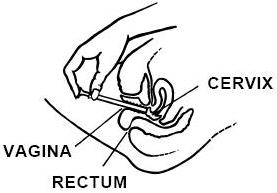 REMEMBER TO APPLY ONE APPLICATORFUL EACH NIGHT BEFORE BEDTIME, OR AS PRESCRIBED BY YOUR DOCTOR.