Warning:
Do not use in the eyes.
Do not use on deep or puncture wounds, animal bites, or serious burns.
Extended use may increase risk of sunburn.

Directions:
Cleanse with either side of the cloth allowing skin to air dry. No rinse needed. DO NOT FLUSH

Inactive Ingredients:
Purified Water, Aloe, Citrus Based Preservative, Cocamidopropyl Betaine, Colloidal Silver, Lauryl Glucoside, Beta Glucan, Dimethicone, Methyl Paraben, Propyl Paraben, EDTA, Fragrance, Vitamin E
Theraworx pre-moistened cloths 2 count (61594-000-00)| Theraworx pre-moistened cloths 8 count (61594-000-01)
Representative Labeling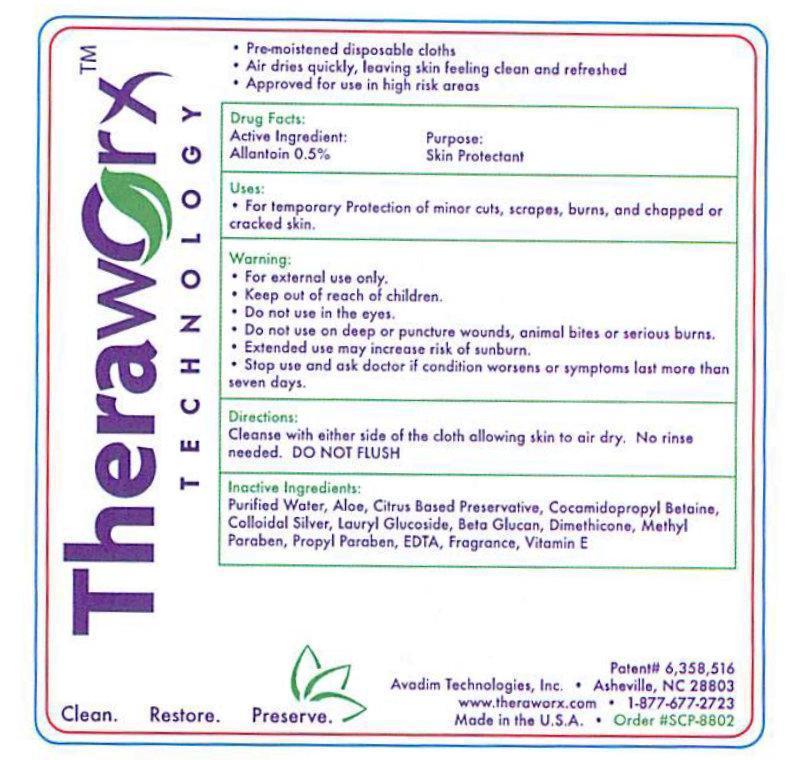 Avadim Technologies, Inc.