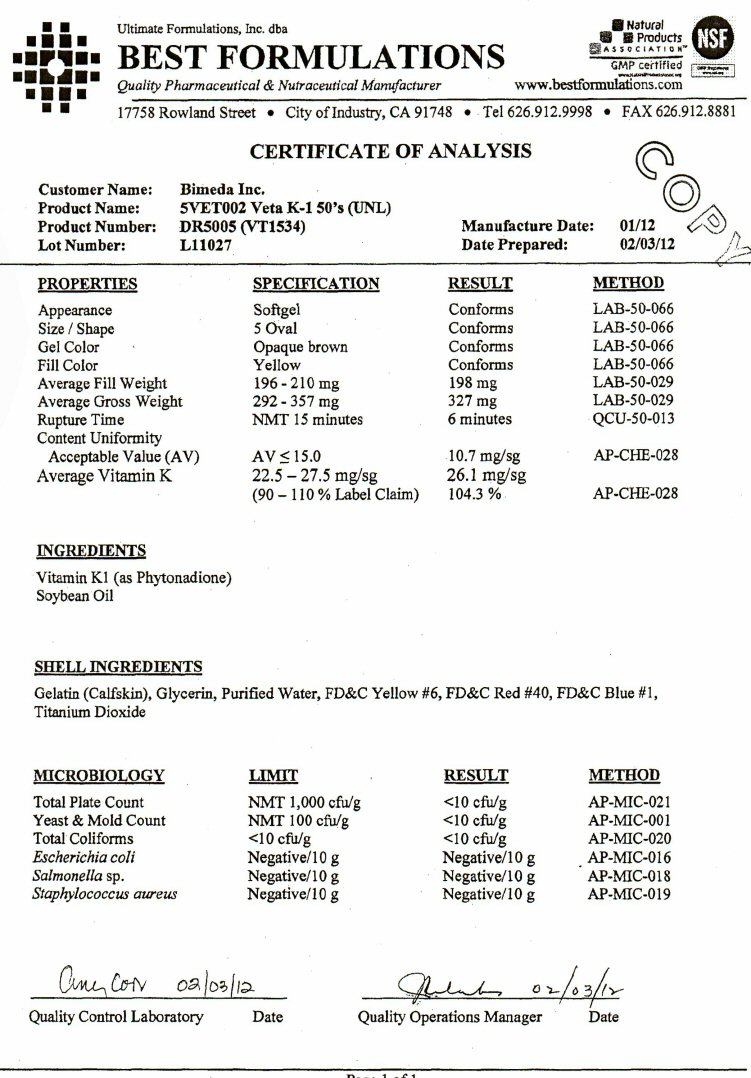 Best Formulations    17758 Rowland Street  City of Industry, CA 91748   (626) 912-9998
DESCRIPTION
PRODUCT:          VIT. K-1 GEL CAPS
CODE:                DR5005
SIZE:                  5 Oval
LOT NO.:            L11027
NET WEIGHT:     16.33 Lbs
COUNT:              23,000 Softgels
MFG DATE:        01 - 2012
BY:                     M.Z.
INGREDIENTS
Vitamin K-1 Phytonadione, Soybean Oil, Gelatin, Glycerin, Purified Water, FDandC Blue # 1, Titanium Dioxide
DRUG
IMPORTANT
This is a bulk packaged product. It is not intended for use in its present form. Further processing is in accordance with all application standards and regulations. Storage conditions: 30% to 50% relative humidity at 59 degrees - 86 degrees F ( 15 degrees - 30 degrees C). Do not refrigerate.