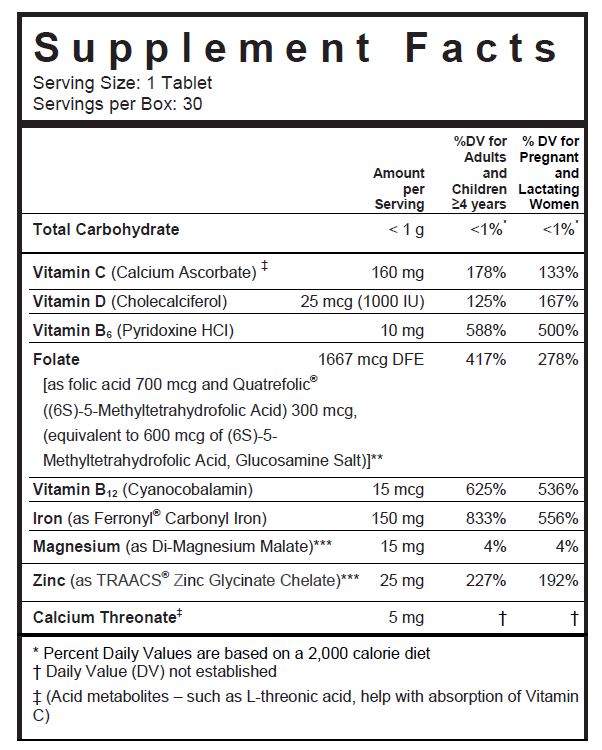 Other Ingredients: Microcrystalline Cellulose, di-Calcium Phosphate, Pregelatinized Starch, Red Color Coating (Hydroxypropylmethyl Cellulose, Polyvinyl Alcohol, FD&C Red #40 Lake, Glycerol Triacetate, Titanium Dioxide, Talc, FD&C Yellow #6 Lake, FD&C Blue #2 Lake), Croscarmellose Sodium, Magnesium Stearate, Silicon Dioxide and Fumed Silica.

VEGETARIAN FRIENDLY

GLUTEN, LACTOSE AND SUGAR FREE
 
CORVITE® FE is a professionally prescribed hematinic multivitamin/multimineral dietary supplement used to improve the nutritional status of patients with iron deficiency; this includes women prior to conception, throughout pregnancy, and in the postnatal period for both lactating and non-lactating mothers.
Other Ingredients: Microcrystalline Cellulose, DiCalcium Phosphate, Croscarmellose Sodium, Acacia, Isopropyl Alcohol, Povidone K30, Purified Water, Magnesium Stearate, TriPotassium Citrate, Citric Acid, Fumed Silica, Hypromellose, Ethyl Cellulose, Titanium Dioxide, Polyethylene Glycol, FD&C Red #40 Lake, Talc, Polysorbate 80, Hydroxypropyl Cellulose, Black Iron Oxide and Vegetable Oil.